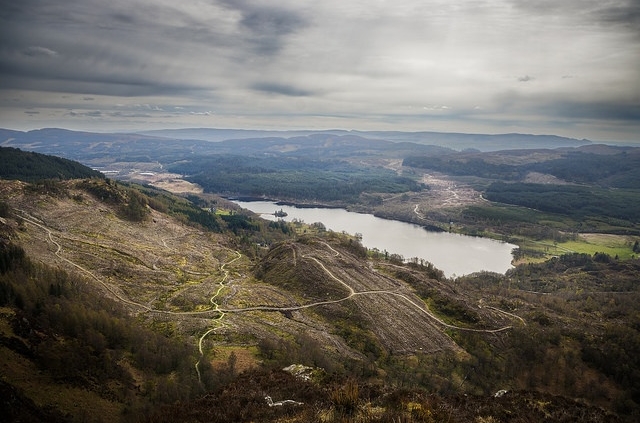 United Nations Supports Using Sustainably Sourced Wood Products
More and more organizations, businesses and even individuals are pitching in when it comes to preserving, protecting and managing forests.  The United Nations Forum on Forests (UNFF) previously made headlines when they launched the UN's first strategic plan for forests in January 2017.  The drafted Strategic Plan for Forests includes six voluntary Global Forest Goals which forest organizations hope to reach by 2030.
Increase forest area by 3% across the globe
Increase in use of forest products from sustainably managed forests
Implement sustainable forest management plans worldwide by 2020
Eliminate poverty for people dependent on forests
Develop new financial resources that support forest growth and conservation
Increase and conserve protected forest areas
Grow the number of countries that participate in these goals worldwide
The goals are to reverse the loss of forest cover across the globe, promote economic, social, and environmental incentives tied to forest growth, grow the percentage of sustainably managed forests worldwide, develop financial resources to attain these goals, promote frameworks that governments can use to implement these programs, and raise the efforts of cooperation of forest related issues among governments.
Nature's Packaging is committed to the use of sustainably sourced lumber for wood packaging products. The rate of deforestation in North American forests has essentially been zero for decades, thus aiding in the goals set forth by the UNFF special session in January of 2017. Not only does using sustainably sourced lumber preserve forests but wood pallets are recyclable and recycling wood pallets helps fight climate change. Our carbon calculator estimations are based on the EPA Waste Reduction Model for dimensional lumber and it supports these facts. It shows that recycling 100 wood pallets saves 2.81 metric tons of carbon dioxide emissions each month. This is the equivalent of taking 10 cars off the road! For more information visit the link below to our carbon calculator.
Resources
https://naturespackaging.org/wp-content/uploads/2021/05/UN-1.jpg
426
640
Glenn Meeks
https://NATURESPACKAGING.ORG/wp-content/uploads/2021/06/1200412484127721.QuauOqJb7ZRN0oh3sj7E_height640.png
Glenn Meeks
2018-03-27 07:37:03
2021-06-04 12:05:03
United Nations Supports Using Sustainably Sourced Wood Products