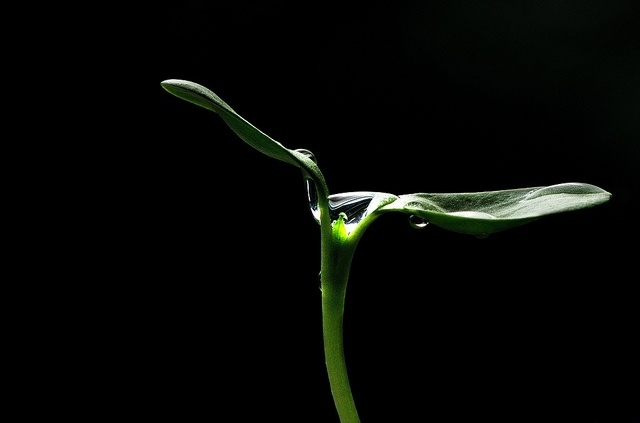 A Quick Take on the Growth Cycle of Trees
Trees within forests are like wind and solar power in that they are a renewable resource. Whereas wind and solar energy can be regenerated relatively continuously, trees require more time to convert solar energy to wood so it can be utilized. In this article we'll take a quick look at a tree's growth cycle.
Tree seedlings will often wait for ideal environmental conditions to arise before sprouting.  Some species of tree seeds will remain intact for many years, waiting for the perfect environment, while others will only sprout under extreme conditions such as a forest fire. Only when the seeds are exposed to the right conditions will they sprout.
A seedling will appear above the ground and the first two leaves will start to absorb sunlight to provide energy for further growth. Seedlings will then start developing woody characteristics and will continue to grow and seek out the sun. Saplings are usually 1 – 4 inches in diameter and about 4.5 feet in height.  Many nurseries will sell saplings at this point in the tree's growth cycle because they are capable of being transplanted with a high survival rate.
It is during the early growth phases of a tree's life that it absorbs the most amount of carbon. During the process of photosynthesis, young trees convert carbon dioxide to breathable oxygen and use the carbon internally for growth. When hundreds of thousands of trees within a forest complete this process simultaneously, they fight global warming by reducing the amount of carbon dioxide in the atmosphere.
About half of any given piece of lumber's net weight is carbon that was sequestered from the atmosphere and lumber will continue to store that carbon until it naturally disintegrates or is burned for energy. No part of a tree goes to waste! The bark and branches are used for supplies like garden mulch and animal bedding whereas the lower quality of lumber from a tree is used to make wood pallets. According to the research article "Pallet Re-Use and Recycling Saves High Value Material from Landfills," there are about 4 billion wood pallets in circulation just in the United States. Wood pallets have been used for decades and have established themselves as the safest and most reliable way to transport goods and services while storing carbon sequestered from the atmosphere.
References
https://naturespackaging.org/wp-content/uploads/2021/05/growthcycle-1.jpg
425
640
Glenn Meeks
https://NATURESPACKAGING.ORG/wp-content/uploads/2021/06/1200412484127721.QuauOqJb7ZRN0oh3sj7E_height640.png
Glenn Meeks
2018-03-05 10:20:09
2021-06-04 12:05:03
A Quick Take on the Growth Cycle of Trees