Wood pallets are the perfect eco-friendly medium for some great D-I-Y wood projects. After being retired from use as pallets, recycled pallet wood can have a rustic, natural finish ideal for many different applications. It can be used as-is or dressed up with paint or stain.
Pallet wood can be used indoors or out and for everything from the simplest box to entire sets of furniture. Their versatility in design means you can use them as whole pallets in their original form or taken apart. If taking pallets apart, always be aware of nails that may be hidden or protruding slightly. Always use gloves, safety glasses, and the right tools to disassemble a pallet. Here's a great resource on dismantling a pallet using different tools and techniques.
Most wood pallets are safe for home use, wood pallets are no longer chemically sprayed in the United States but other countries still use these techniques to prepare their pallets for export to other countries. Be sure to do a thorough inspection and make sure to check for stamps or markings that indicate if the wood was treated chemically. Here is an example of an MB stamp, which you do not want to use: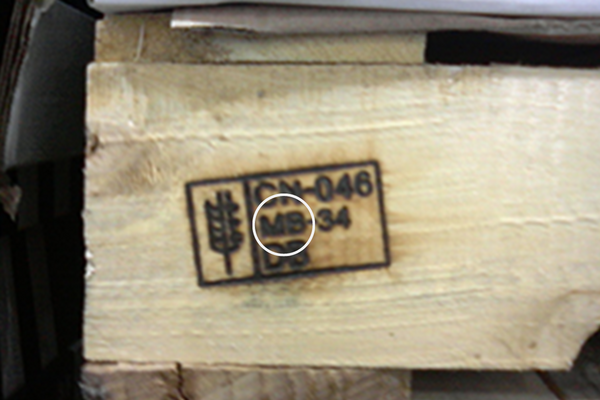 Now that we've gotten those points out of the way, let's look at 7 great DIY ideas for pallet wood projects.
Art with Reclaimed Pallet Wood
While most people imagine using pallet wood to build, it's also a great base for wall art of all kinds. Painting, wood burning, and carving can all turn your pallet canvas into a striking piece of home décor.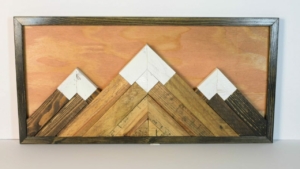 Pallet Wood Furniture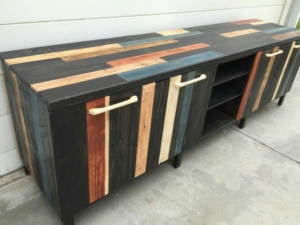 Pallet wood furniture projects range from simple to elaborate. If you're new to working with wood, try something simple like a shoe rack. All you need are basic tools.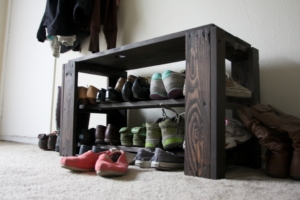 Ready for more advanced recycling? Make a pallet wood bed frame. They're fairly easy to construct and give your room a natural, modern look.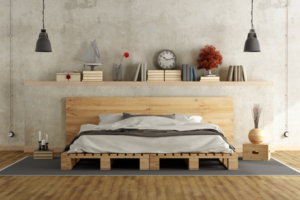 If you're an experienced woodworker, make something novel. Pallet wood makes terrific swing chairs and outdoor furniture sets.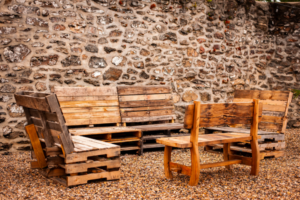 Wall Covering
No, we're not talking about 1970's wood paneling. Use pallet wood to build a plank accent wall. The result is a warm, cozy feel that's also modern and versatile.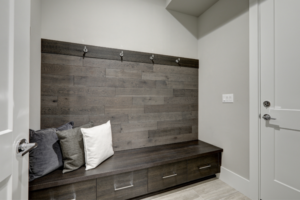 Looking for a slightly smaller scale? Try a pallet wood backsplash in your kitchen. Use a water resistant finish to keep it looking great for years.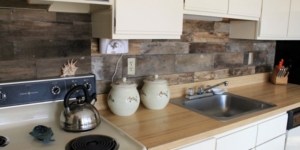 Ceiling Covering
Is your porch ceiling uninspired? Cover it with pallet wood for a finished, rustic look. This sturdy, long-lasting wood creates a statement in a place that's often overlooked.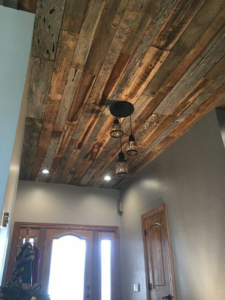 Any entryway with a ceiling can be styled with pallet wood. You can make this a fairly simple project with straight perimeter and field boards or jazz it up with some creative angles.
Storage Boxes
Pallet wood storage comes in infinite shapes, styles, and complexity. From a simple bookcase to an elaborate storage coffee table, pallet wood can make a place for just about anything.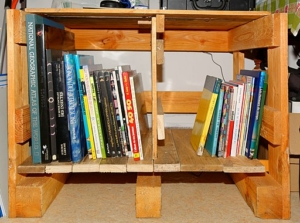 We also like simple chests with an amazing amount of storage and clever kitchen trolleys.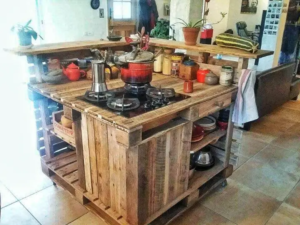 Garden Boxes
Pallet wood is very accustomed to being exposed to the elements. Garden boxes, planters, raised beds, and herb gardens are all easy projects. You can focus on sustainability and create a beautiful outdoor space.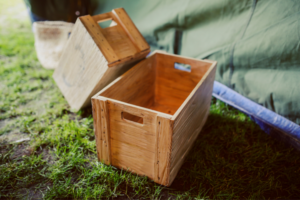 Tables
Tables are among the most common pallet wood projects. There is an incredible range of design options, from very simple side tables to full dining sets. A pallet table is a good way to practice your woodworking skills. Options with clean lines using basic tools are plentiful.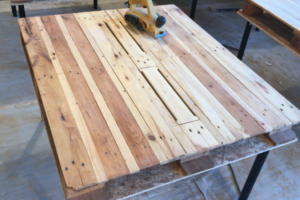 We like an easy coffee table on wheels or a rustic dining table.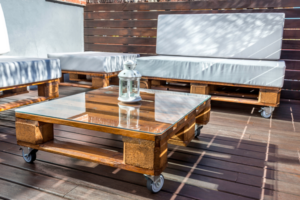 Pallet wood is remarkably versatile. If you love a good upcycle, try your hand at one of these DIY wood projects.
https://naturespackaging.org/wp-content/uploads/2022/08/NP-FI-082222.png
600
1200
Glenn Meeks
https://NATURESPACKAGING.ORG/wp-content/uploads/2021/06/1200412484127721.QuauOqJb7ZRN0oh3sj7E_height640.png
Glenn Meeks
2022-09-26 19:00:46
2022-10-16 11:59:18
7 Great DIY Ideas for Pallet Wood Projects