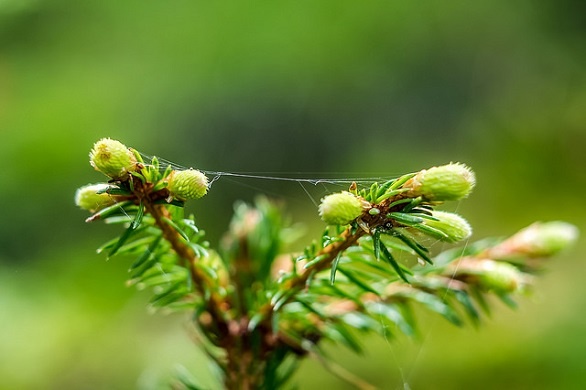 India Plants 50 Million Trees In One Day
Climate change is a serious concern to all of us, but people in India are doing what they can to fight it. In 2016, the country set the world record for most trees planted in one day by planting 49.3 million saplings on July 11, breaking the record of 847,275 trees that was set by Pakistan in 2013.
The effort is a part of the commitment made by India at the Paris Climate Conference in December 2015. The agreement, which was signed on Earth Day 2016, called for India to spend $6 billion to reforest 12 percent of its land. This would bring the total forest cover to 235 million acres – or 12 percent of the country's territory – by 2030.
The massive tree planting was undertaken by a reported 800,000 volunteers from Uttar Pradesh, who worked tirelessly for 24 hours to plant 80 different species of trees on public land and along roads and railways. The saplings themselves were raised in local nurseries.
Sequestering Carbon Dioxide
The reason why massive plantings such as this help combat climate change is because trees sequester carbon dioxide from the air, which in turn reduces the amount of greenhouse gases in the atmosphere. India has lost much of its forest cover over the past couple of centuries as people have cut down trees for firewood, pasture, and urban development.
Naturally, the effort to reforest much of the world and reduce greenhouse gases is not just limited to India. In December 2015, several African countries vowed to reforest 100 million hectares of land, and a wide range of stakeholders signed the non-binding New York Declaration of Forests that same month. The New York Declaration of Forests would half deforestation by 2020 and hopefully end it altogether by 2030. The declaration also seeks to reforest 350 million hectares of degraded land.
All of this is definitely good news, but there is still a long way to go before we know if these efforts will make a difference. Tree saplings are very susceptible to disease and require watering and care if they are to have the chance to grow. The mortality rate of massive plantings such as the one in India is reportedly as high as 40 percent.
Deforestation has long been a problem all over the world, and it is one of the major contributors to climate change. Even if as many as 40 percent of the saplings planted in India do not survive, efforts such as this will hopefully continue. If nothing else, the record set by the 800,000 volunteers who planted these trees will hopefully inspire others to act. We all know that our environment is in trouble, so any effort to slow down climate change and reduce the carbon dioxide in the atmosphere is a welcome one.
Resources:
https://naturespackaging.org/wp-content/uploads/2021/05/NPIndiaPic.jpg
390
586
Glenn Meeks
https://NATURESPACKAGING.ORG/wp-content/uploads/2021/06/1200412484127721.QuauOqJb7ZRN0oh3sj7E_height640.png
Glenn Meeks
2017-09-13 09:59:31
2021-06-04 12:05:04
India Plants 50 Million Trees In One Day