The world wide web has delivered easily accessible resources for nearly every industry. What was once available only in classrooms, libraries, or laboratories can now be found with the click of a mouse.
Online forestry and forest products data and information is available for readers to learn about progress in forestry, research, forest products, environmental advocacy, and economic advancement.
At Nature's Packaging, we strive to bring you interesting and useful resources on the web and here are five great forestry and forest products website resources for you. There's something here for everyone from the curious consumer to the industry professional.
The Penn State Extension-Wood Products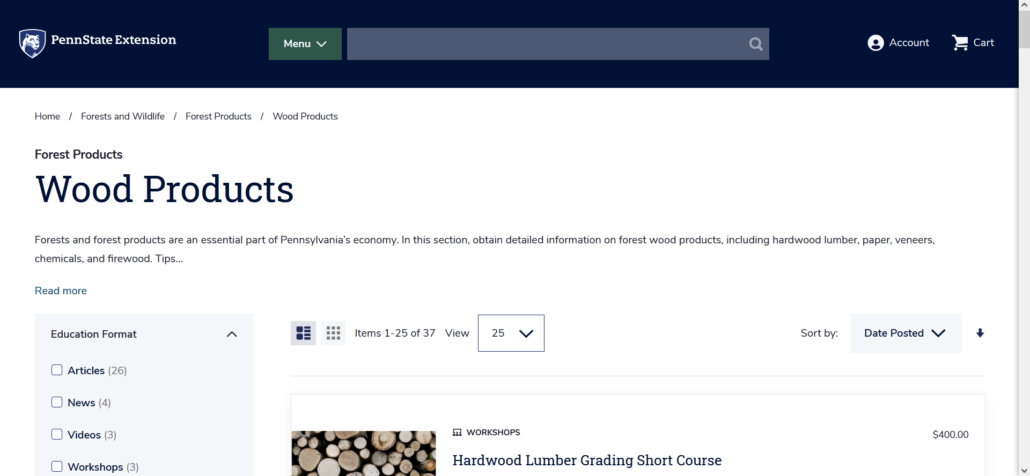 The Penn State Extension offers a variety of online learning resources, including courses, articles, videos, and webinars. It also features in-person conferences and workshops.
The extension has 11 overarching areas of study, including food safety, business and operations, community development, animals and livestock, and forests and wildlife. It's in this last section where students and learners of all ages will find a treasure trove of forest products information.
From urban forestry to maple syrup, this site covers a lot of ground. The Wood Products section is filled with information ranging from the basics of lumber to research on insects.
The Penn Extension site has something for everyone interested in wood products. From builders to landowners, students to casual enthusiasts, and newbies to experienced members of the forest products industry.
The site is easy to navigate, with efficient and effective content filters. You can browse by educational format, author or instructor, or date posted. This is a terrific general knowledge site that promotes an understanding of the many layers of the wood products industry.
International Society of Wood Science and Technology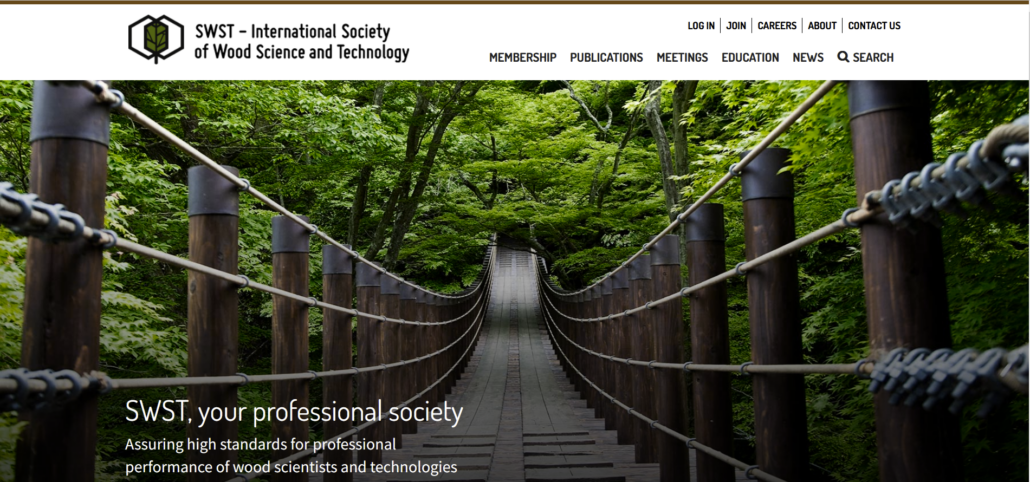 The International Society of Wood Science and Technology is a non-profit, international professional organization. Members have access to conventions, international meetings, scientific missions, publications, and more.
Their website offers teaching units and other educational materials, accreditation information for Wood Science and Technology Programs, and access to recent issues of their publications.
Members have access to the full archives. They offer reduced-price student memberships as well as regular memberships. One of the greatest things about this organization, and its website, is the Short Term Scientific Mission.
Members are eligible to apply for these special research grants. They are used to send individuals into the world to collaborate and research away from their home base.
What's special about the website is that anyone can see previous projects completed with STSM grants. Articles and videos discuss project goals and outcomes achieved during the visiting researcher's stay.
Think Wood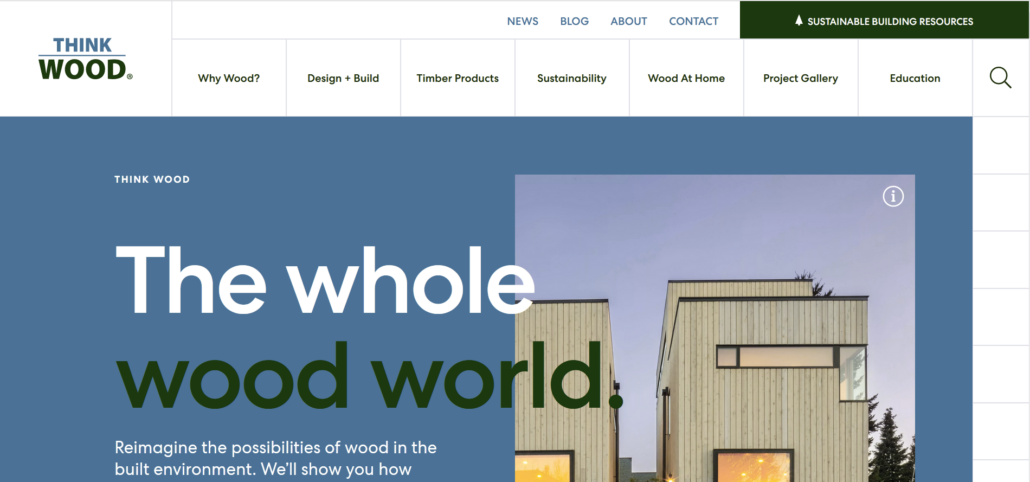 Builders, contractors, and architects are the audience for the Think Wood website. This is a beautiful site that will appeal to the design eye of these professionals. Think Wood partners with industry groups to provide education and inspiration around advances in wood products.
The site offers articles, videos, and infographics without cost. They aim to provide the resources their audience needs to benefit from building with wood.
Topics range from forest management and carbon sequestration to meeting building and fire safety codes. They even offer continuing education courses.
While it's designed for building professionals, this site is very accessible. It has a lot of information about sustainable forestry and proactive steps to reduce the carbon footprints of all sorts of projects. It's also a great place to learn the basics of mass timber.
Think Wood excels at the visual. The site has incredible pictures of wood projects in all stages of completion. Their project gallery is filled with stunning photos accompanied by a lot of great information.
Inspiration is where Think Wood excels.
ForestProud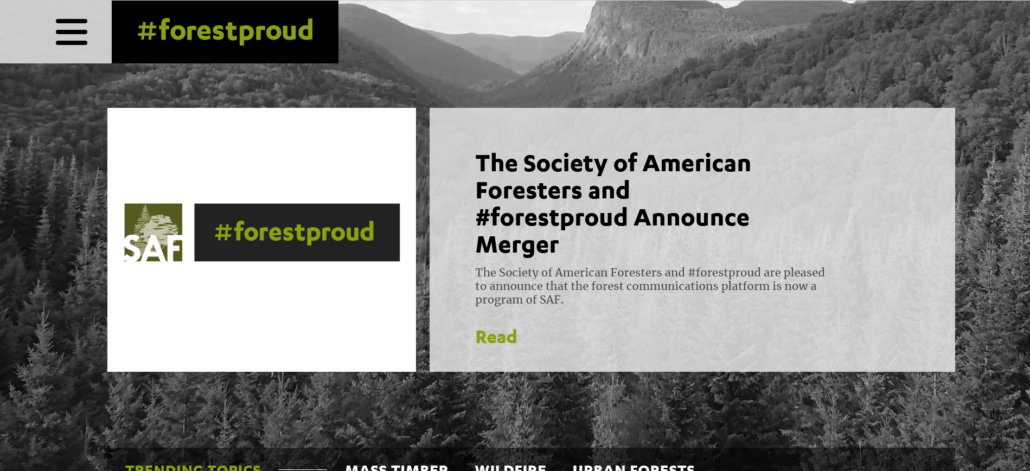 ForestProud is all about climate solutions. The Society of American Foresters recently merged with the #forestproud project to create a community that supports and promotes climate action in our forests.
The site is full of articles that link forest management with real-world positive outcomes. They talk about mass timber and urban renewal. They discuss biomass, wildfires, and carbon credits.
All of this information could be overwhelming. But it's well-organized and helps visitors focus on connecting with forests as a climate solution.
This is a "finger on the pulse" website. It encourages community members to send in selfies wearing their branded t-shirts or with their stickers.
It links visitors to videos about sustainable forests and forest resources. It offers articles to educate. It even gives suggestions for relevant podcasts. This group has a social media presence and knows how to use it to further its cause.
ForestProud is a very accessible website. It's welcoming and warm. Visitors can browse and learn, or they can choose to interact. It's a well-conceived initiative to promote forest management and climate action.
National Wooden Pallet and Container Association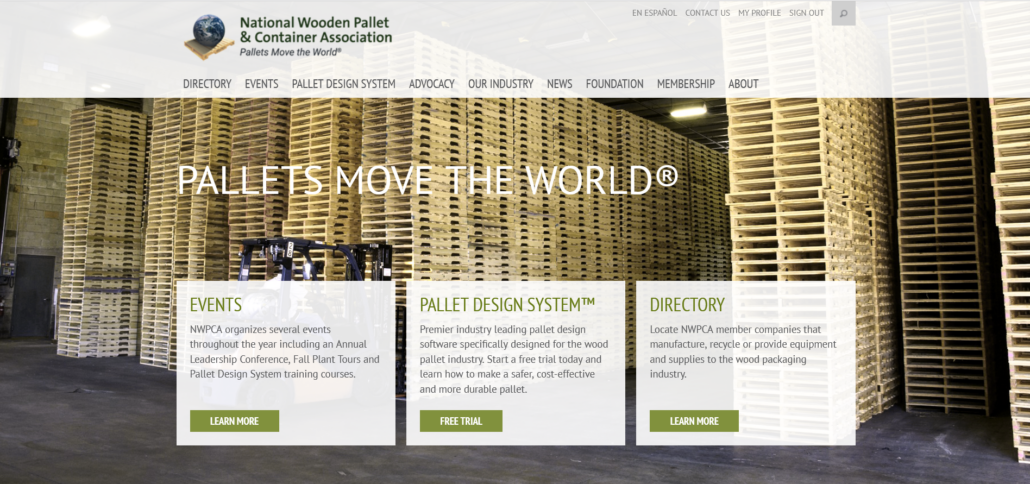 The National Wooden Pallet and Container Association is a professional non-profit association that supports the wood packaging industry. Its website is filled with information for both professionals and curious web surfers alike.
As industry advocates, the association offers networking, educational opportunities, and specialized software tools for pallet design. Members can register for events and find the latest industry news.
They also use their website to serve as the voice of the unsung hero of the supply chain: the wood pallet. Both members and non-members can access issues of the organization's Pallet Central magazine right on the site.
The NWPCA site is designed for industry professionals. But there is a lot of information about sustainability for the general public as well.
Favorite Web Resources
These five websites are an excellent place to start for anyone interested in forestry and forest products. The key is to build a network of websites that adds and advances your knowledge of the industry.
Do you have a favorite wood related website to share? Join us on our LinkedIn page and comment on the websites in the forestry and forest products niche that you like.
https://naturespackaging.org/wp-content/uploads/2021/09/wood-on-the-web.png
600
1200
Glenn Meeks
https://NATURESPACKAGING.ORG/wp-content/uploads/2021/06/1200412484127721.QuauOqJb7ZRN0oh3sj7E_height640.png
Glenn Meeks
2022-09-05 19:00:39
2022-09-19 14:45:12
Wood On The Web: 5 Great Resources for You